Gerald R. Ford CVN 78 Carrier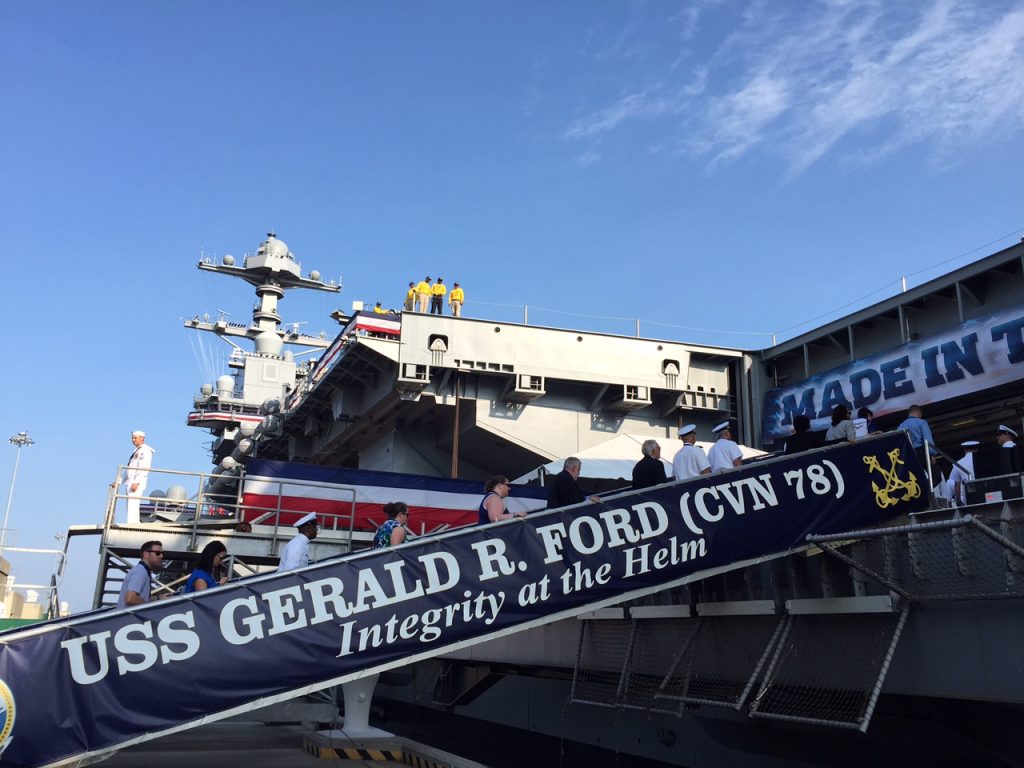 On 7/22/17, GTC personnel traveled to Norfolk, VA to celebrate the commissioning of the nations newest, largest and most technologically advanced Carrier ever. Over 30,000 people and 2800 crew members and Navy Brass attended in the near 100 degree heat to see the ship at Huntington Ingalls shipbuilding. Alongside were four other carriers, including the Eisenhower.
GTC built the "EMALS"(the electromagnetic assisted launch system) hardware and we are currently building the next set for the Carrier CVN 79, the John F. Kennedy which will go to sea in 2022.
Latest News From GTC